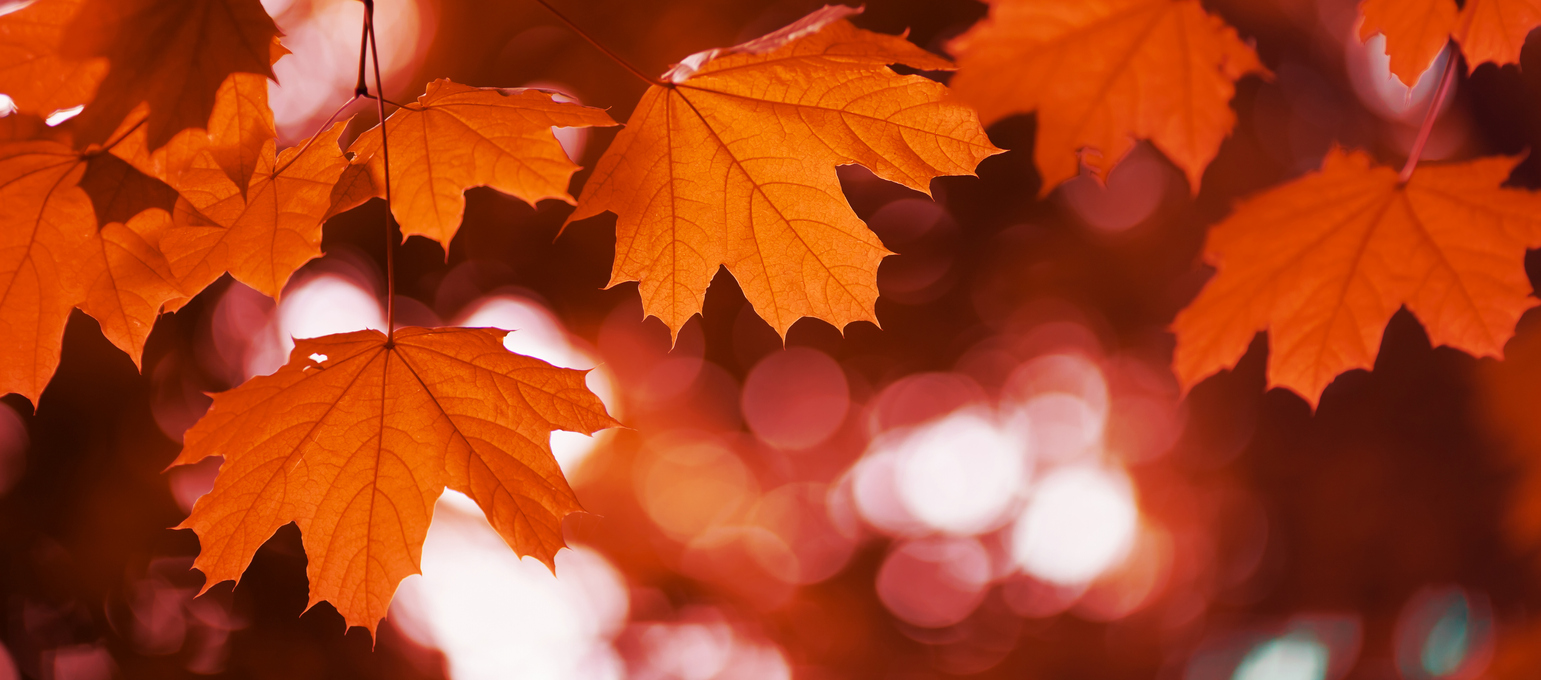 BY SUZANNE YOUNG • Boerne NPSOT Special to The Star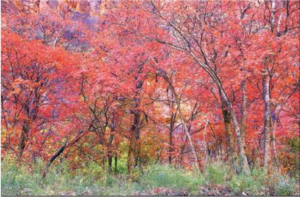 Autumn in Boerne is the traditional time to plant Big- tooth maple trees in order to enjoy their vibrant fall colors of red, yellow and orange. November's cool and crisp weather brings both spectacular fall foliage and the  annual community celebration of Bigtooth Maples for Boerne. This event includes a free tree giveaway to qualifying residents and businesses within Boerne city limits www.npsot.org/wp/boerne
Over the past 13 years, Bigtooth Maples for Boerne has given away 1,578 trees to local residents – evidence of the community's dedication to planting and caring for these maples. Growing Bigtooth maples are now visible in Boerne neighborhoods, parks, along walking trails and near downtown businesses.
As North American forests extended southward during the Ice Age, Bigtooth maples spread westward into the Texas Hill Country, including present day Boerne. As the Ice Age faded, the climate warmed and only maples growing in favorable micro- habitats such as the cool, moist limestone canyons of the Hill Country remained, hence the common name of "lost" or "canyon" maples. Because Bigtooth maples are a cousin of the Eastern sugar-maple, the Bigtooth maple is sometimes called the Western sugar-maple.
Applications for free maple trees are being accepted now. The deadline is October 1. Applications are available online at www.npsot.org/wp/boerne. Each tree comes with a cage, mulch and care instructions.
When the Boerne chapter of the Native Plant Society of Texas (Boerne NPSOT) was formed in 2000, the Bigtooth maple became the signature tree for the chapter because of its beauty, drought-tolerance, disease-resistance and moderately fast growth. Surprisingly, it was uncommon and difficult to find in nurseries.
Bigtooth Maples for Boerne initially was launched in 2006 by Boerne NPSOT with 10-year, $100,000 funding from the Lende Foundation to reintroduce the "lost" maples back into the local landscape where they once thrived. Local environmentalist and land steward Bill Lende, brother Bob Lende and wife Elizabeth were big fans of the Bigtooth maples and were delighted to see the program take root.
This year, the funding has been extended with a five-year, $50,000 grant from the Cibolo Preserve. The 645-acre preserve, located adjacent to the Cibolo Nature Center, was once Bill Lende's private ranch. As a private operating foundation, the Cibolo Preserve is dedicated to protecting nature through research.
Individuals may visit www.cibolopreserve.org for more information.
For the past 30 years, Love Creek Orchards in Medina has been growing the hard-to-find Bigtooth maples. Baxter and Carol Adams, the original owners of the orchards, became passionate about these maple trees after seeing the dazzling display of fall color along the hillsides of their ranch.
Unable to find these trees in the nurseries, they began growing them and became one of the largest suppliers of Bigtooth maples in Texas. Baxter Adams shared important information on why maples are so rare in the Hill Country and how to properly plant and care for them. He died in 2018, but Love Creek Orchards continues to grow Bigtooth maples under the leadership of its new owner, Bryan Hutzler. Boerne NPSOT members continue to share Baxter's knowledge and information to help ensure the survival of the trees.
Chuck Janzow, a NPSOT-Boerne member and Bigtooth maple enthusiast, has been successfully collecting and germinating seeds from local maple trees. A retired Boerne High School chemistry teacher willing to share his vast knowledge of how to grow maples, Janzow is one of the few people able to successfully grow maple saplings for regional nurseries, including Love Creek Orchards. It is very likely that any maple trees purchased from Love Creek Orchards and other regional nurseries are Boerne natives.
Bigtooth maples are part of Texas history. Why aren't there more of them? Baxter Adams said the warming climate and deer overpopulation has decreased their range and numbers. Newly transplanted maples require supplemental deep watering to establish a deep root system, and cages so deer cannot browse this sugary treat (also called deer candy) or rub horns on the trunk of the tree.
Jack Morgan, local radio host for NPR, has "adopted" many of the maples planted around Boerne, including those found at the Boerne Public Library, the Old No.9 Trail, the Cibolo Nature Center and Farm, and the new city hall. Many neighborhoods have joined together to line their streets and trails with maples. When November brings cold nights and sunny days, Bigtooth maples light up the town.
Nearby Lost Maples State Park draws tens of thousands of visitors each fall. Thanks to the generosity of the Cibolo Preserve, a "trip to see fall color" requires only a drive to the city of Boerne, a place of spectacular fall color once again.
Current and future studies of the Bigtooth Maples for Boerne Program are possible because the locations  of the planted maples are maintained in a geographic information system (GIS) data base created by  Donna Taylor, Boerne NPSOT member and Cibolo Preserve trustee. The results of recent Bigtooth maple research conducted by UTSA Professor O.W. "Bill" Van Auken, Ph.D, and Donna Taylor will be presented at the Boerne NPSOT monthly meeting October 1 at the Cibolo Nature Center auditorium. The presentation begins at 7 p.m., with social time beginning at 6:30 p.m. All Boerne NPSOT monthly meetings are free and open to the public.
Applications for free maple trees are being accepted now. The deadline is October 1. Applications are available online at www.npsot.org/wp/boerne. Each tree comes with a cage, mulch and care instructions.
Prior to the annual tree-giveaway, volunteers are needed to help unload trees and to cut the required cages. To participate in the activities, call Young at 830-249-8240 or email maplesforboerne@aol.com.